Vintage Style Bat Pendant Necklace on Brass Chain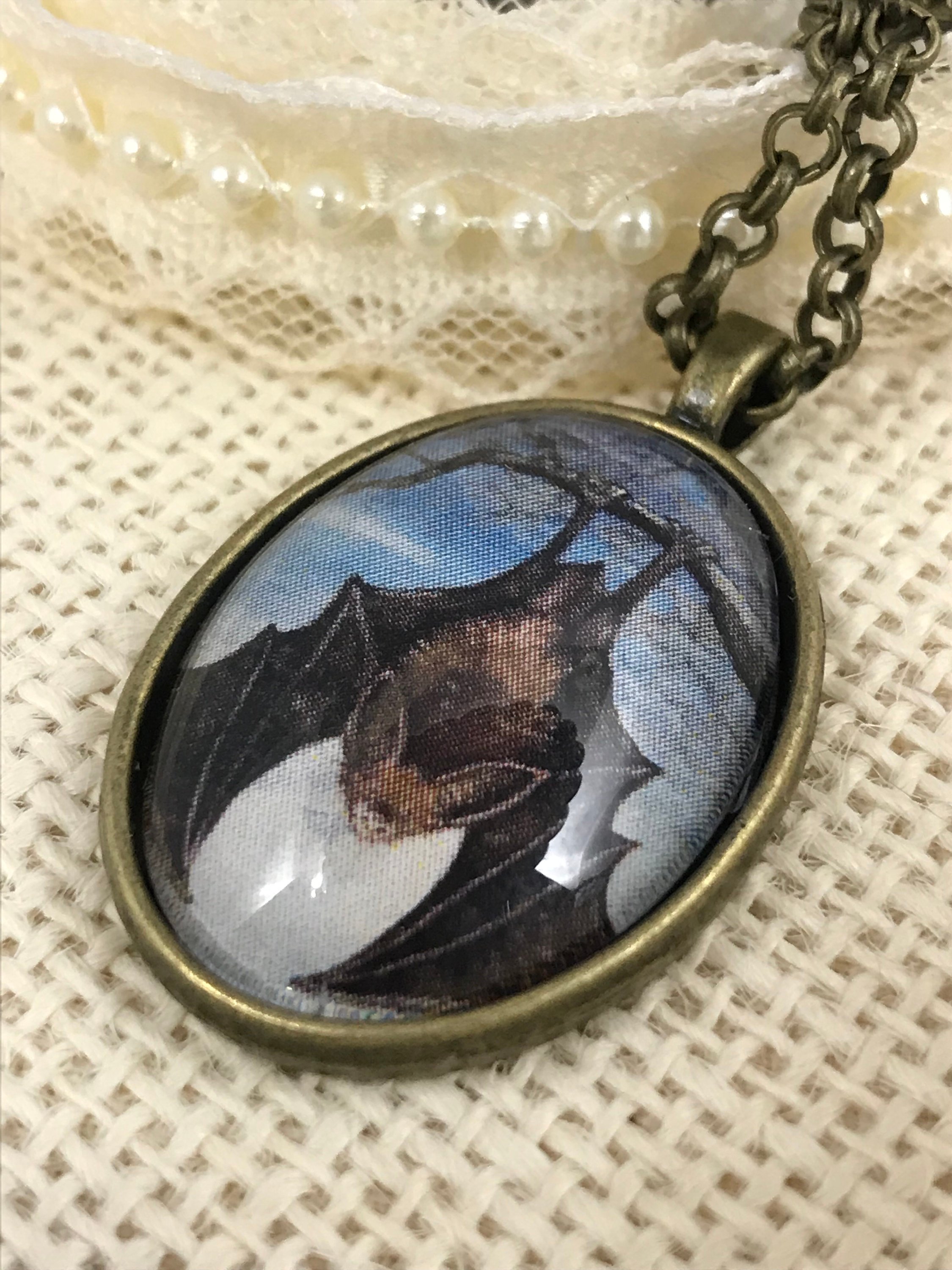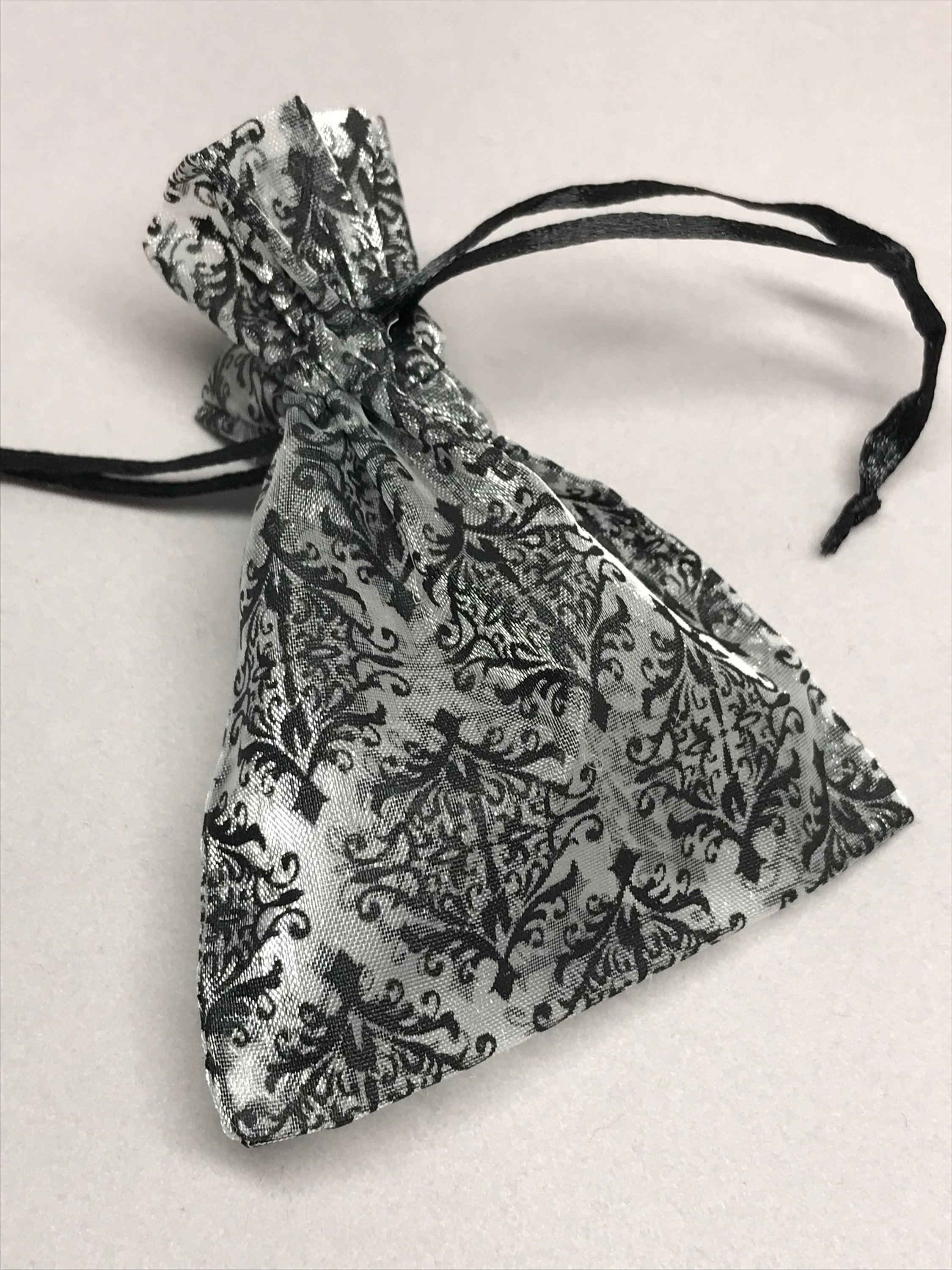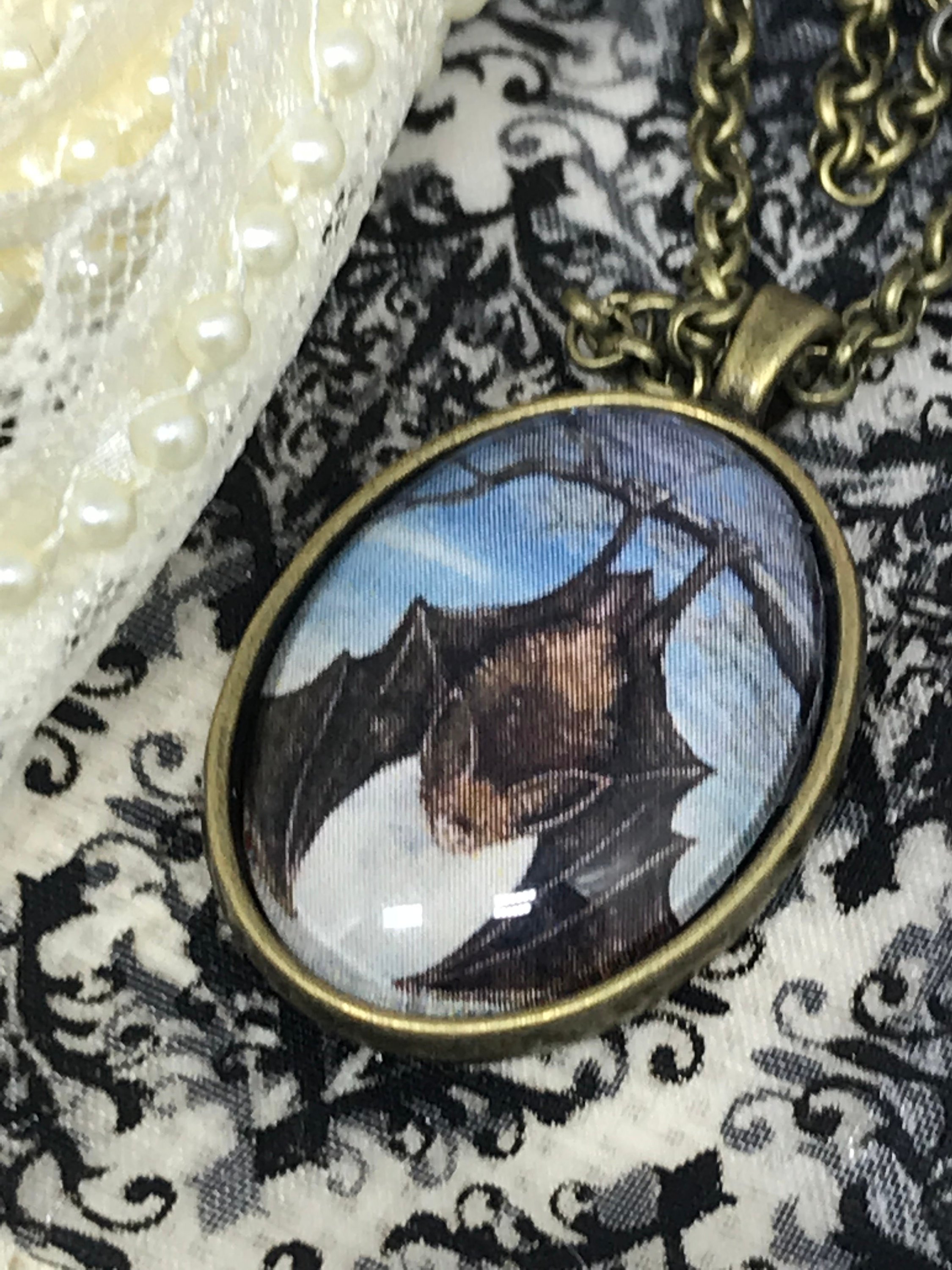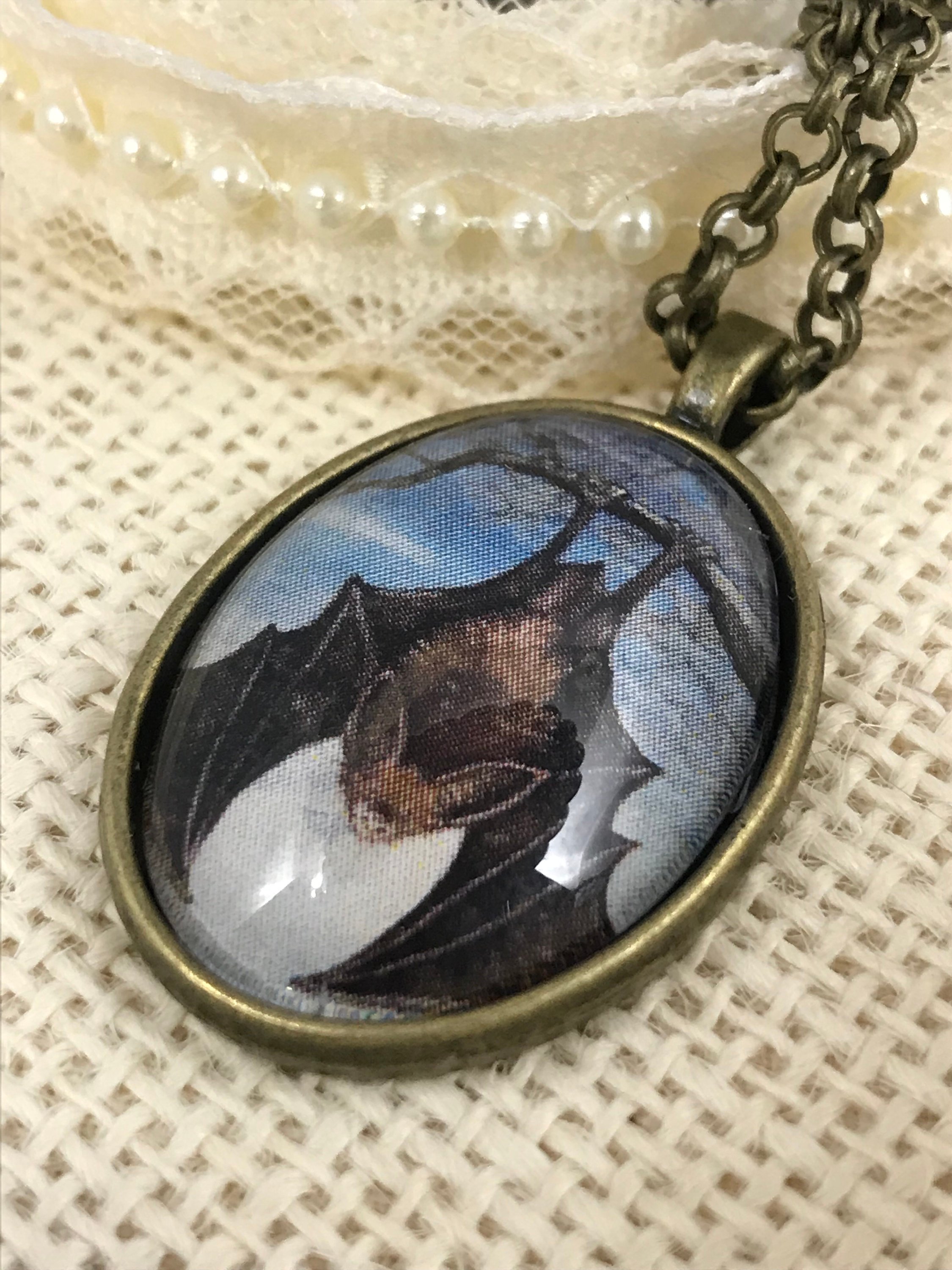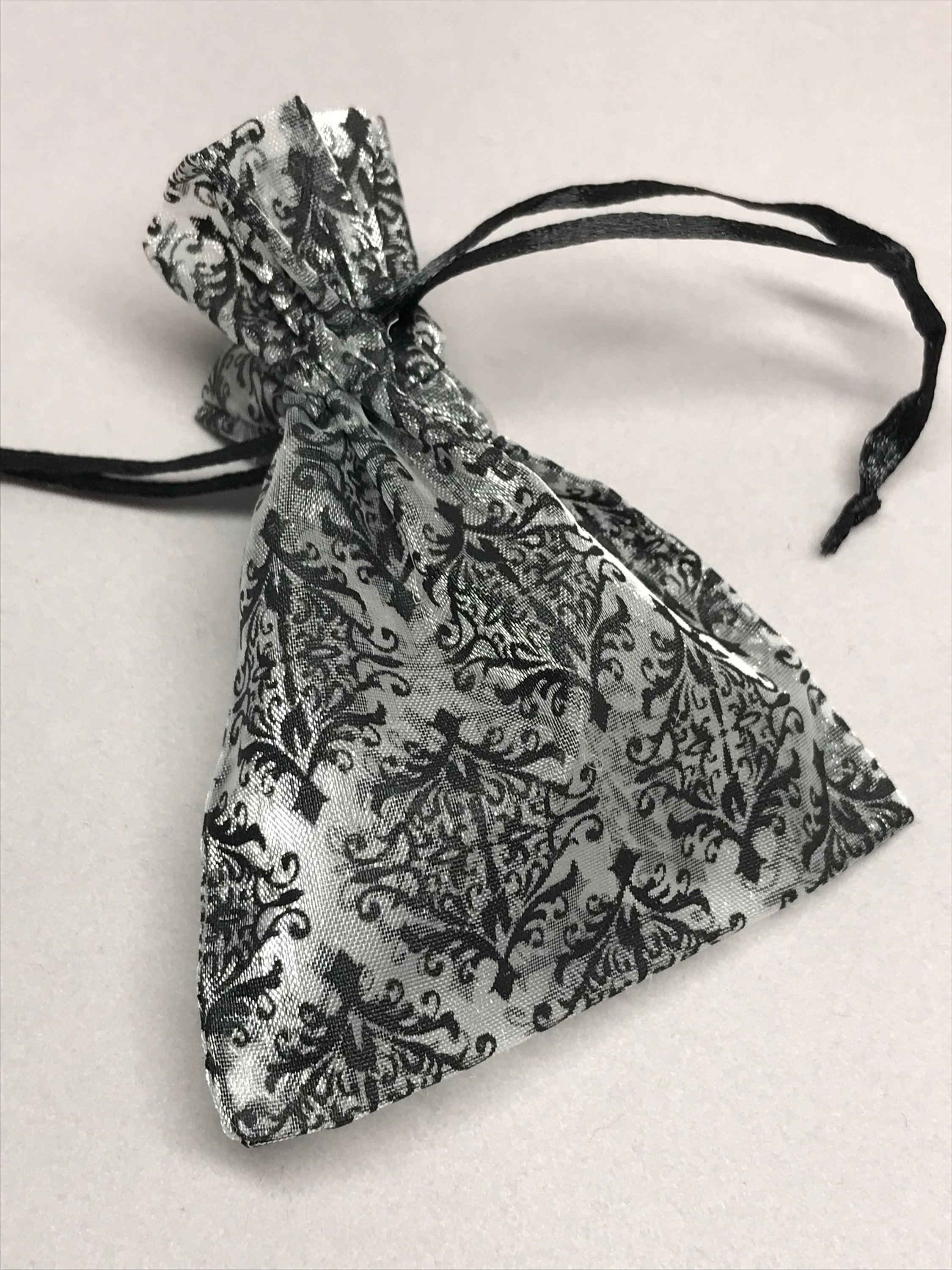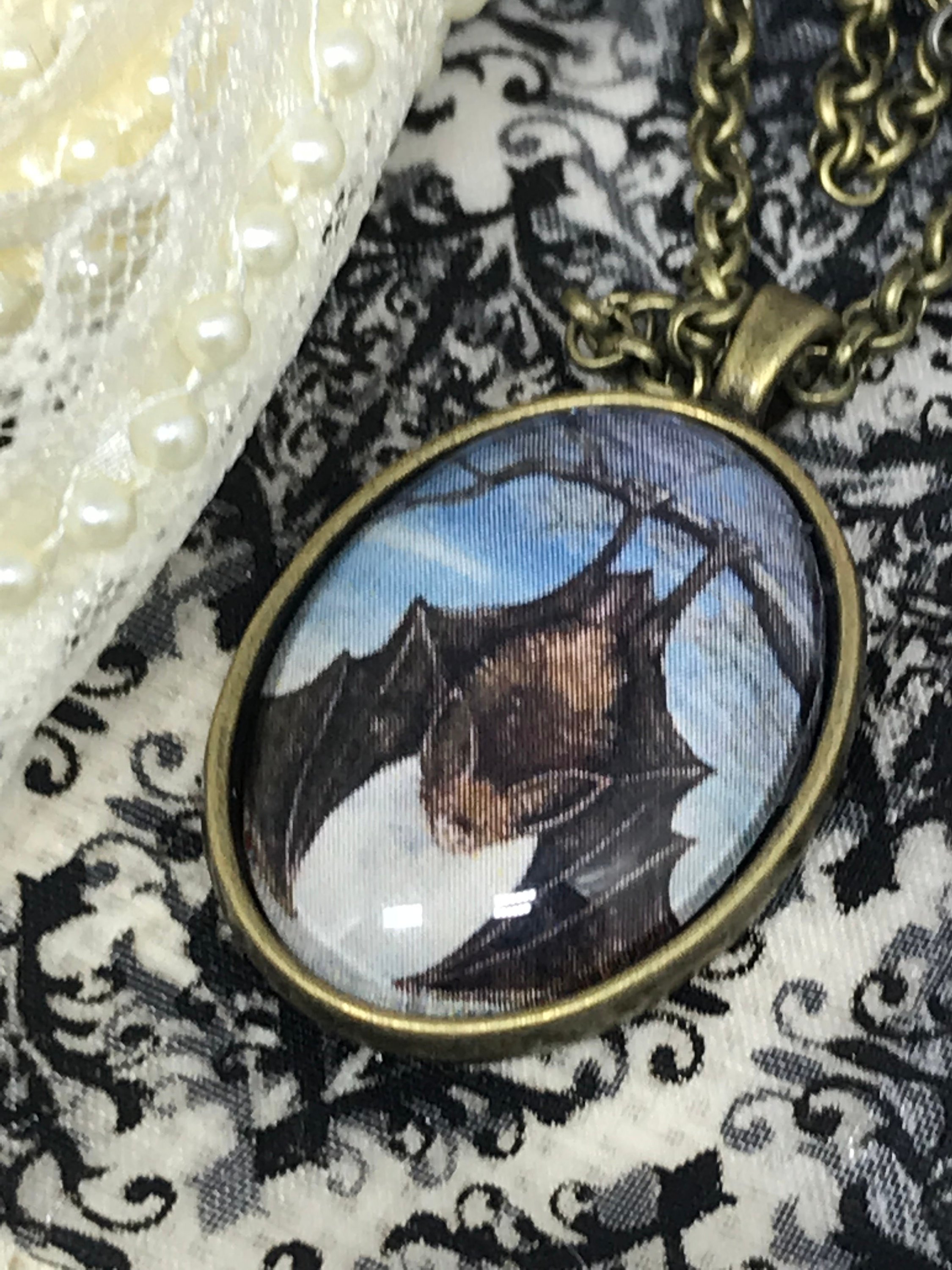 Vintage Style Bat Pendant Necklace on Brass Chain
If you love bats, Halloween or vintage style jewelry, you will love this darling watercolor bat image pendant.

This pendant was made from a vintage watercolor image. When you wear this bat design, it becomes a conversation piece and you become an instant advocate for saving the lives of this misunderstood creature of the night.

This unique bat necklace comes in a decorative bag ready for gift giving.

Materials:

22x30mm Antique Brass Oval Glass Cabochon
24" Antique Brass Rolo Necklace

Care: This piece is not waterproof. To prolong longevity of your handmade necklace, do not wear it in the shower. Place it back in its plastic storage bag to prevent from tarnishing or unwanted dust.

Why Save Our Bats

Bats are an important component to our ecosystem. Depending on the type of bat and their location, they support unique needs in preserving our food sources.

Project Little Brown Bat

I often use bats is my sewing and ceramic work. Not only do I love bats, but I love making bat art. That said, I will be working in my studio during the winter and spring months getting my work ready for shows. I will be donating 10% of the sales of any of my bat-related projects to Bat World Sanctuary located in Texas. I was fortunate to visit Austin where the South Congress Bat Bridge is located. Texas is a bat-friendly state. Unfortunately, the bats began migrating to Mexico. I didn't see them, but I heard them and their sound was just as effective.

There's so much to learn. Let's get started by doing our part.

But hey, if you love your food sprayed with insecticides and don't care much about eating. Just don't do anything.